You can easily take a screenshot in windows 10 computer with their inbuilt app Snipping Tool or simply press "PrtSc" keys or combination keys like "Win + PrtSc", "Fn + PrtSc" or "Alt + PrtSc" and take a screenshot. But this method works only on the entire screen area that is visible to your screen. If your document or a webpage is scrollable and you want to take full page screenshot of your document, then how to capture Scrolling Screenshot in your Window 10 computer?
In this article, you learn how to capture scrolling screenshot in window 10 computer.
PicPick
PicPick is my favorite screen capture software develop by NGWIN. It's not just a screen capture tool but it has inbuilt image editing features. In the PicPick you can easily capture Scrolling Screenshot in Window 10 This software is free for personal use and has a ton of features like paid screen capture apps.
PicPick has several capturing mode like Full screen, Active window, Region, Scrolling, Freehand, and fixed region. You can use as per your needs. After capture screenshot, you can edit your image with an inbuilt image editing feature. Like cropping, resizing, adding text and arrow, etc.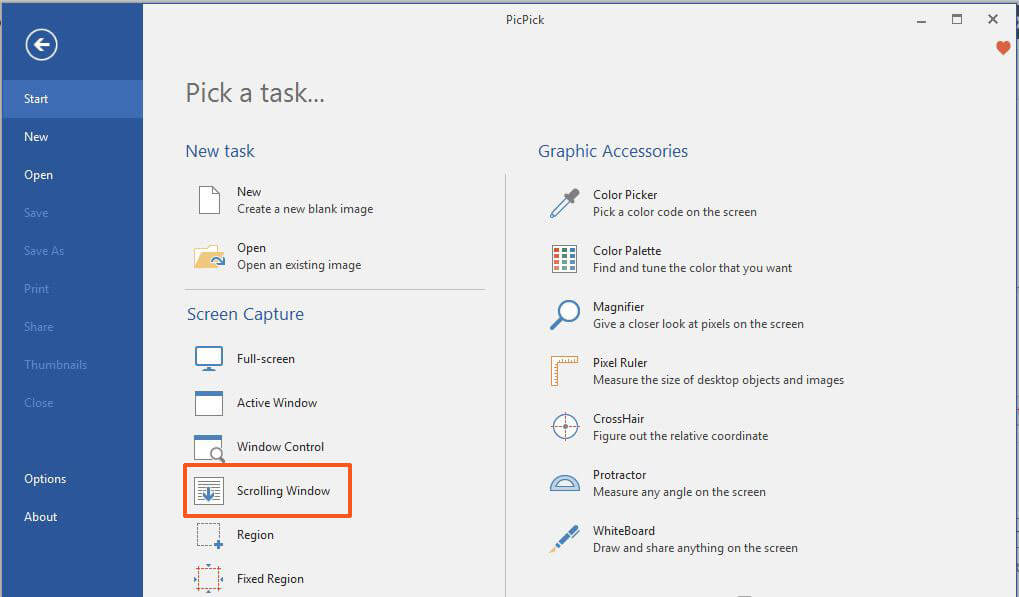 Steps to Capture Screenshots in PicPick.
First of all you need to download the PicPick and install on your computer.
Open your PickPick app.
When the app is open you can see different screen capturing option select the Scrolling Window.
Move your mouse courser to the scrollable selected area. Click on that area, it will be highlighted in the red box. After that app process the selected scrollable region and render the image in just a few second.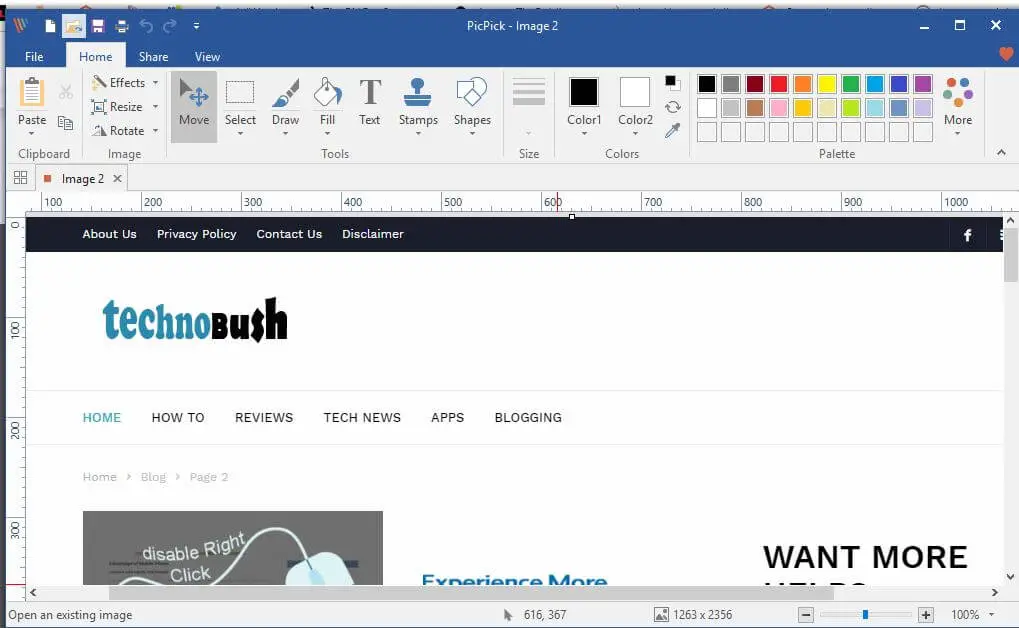 Apowersoft Screen Capture Pro
Apowersoft Screen Capture Pro is a powerful screen capture with image editing software. It has ten inbuilt screens capturing mode, while in PicPick has seven screens capturing mode. In Apowersoft you can create a task with task schedule to take a screenshot automatically in that given time. You can also capture the scrollable web page with the Apowersoft.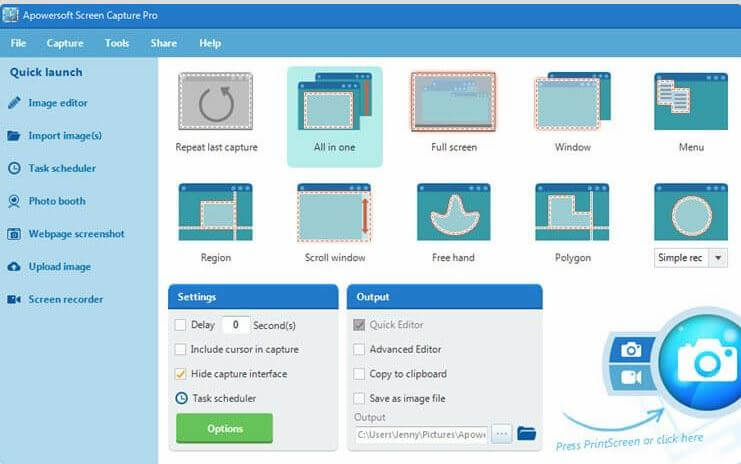 With inbuilt image editing feature, you can edit your image like a pro. You can also record your screen and Upload or share your document with your friends. Unlike PicPick you have to pay to use Apowersoft Screen Capture Pro. You can purchase at $79.95 for lifetime use.
Snagit
Snagit has not just a screen capture feature but also have a powerful screen recording software. Its interface is more slick and simple. Snagit is more user-friendly and easy to use. It is great for creating a video tutorial. Like the other, it has also an image editing feature and it similar to the PicPick.

Conclusion
To take Scrollable screenshot is great for creating tutorials and instructional article. It will very helpful for a college professor, teacher, and a blogger to create instructional content.