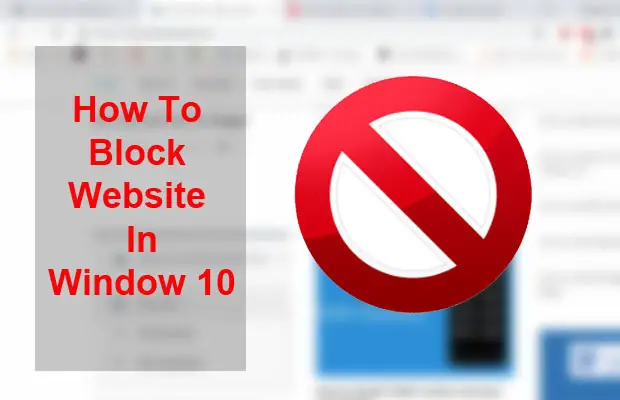 As a parent you always worry about your child what he is doing on the web, maybe he watching restricted site. There are many reasons like Private security or Website containing Virus because they can steal your personal data and you want to block those websites in your window 10 computer.
There are several ways to block the website in your window computer like using paid software, add an extension in your browser but in this article, we only discuss blocking a website in windows 10 without software.
In windows 10 you can block website to edit the hosts file in your computer. Question is arise what is host file? To know what host file is you can read this article.
How to block a website in windows 10
First, open notepad in administrator mode. After opening notepad goes to file and click to open the file.
Go to this address C:\Windows\System32\drivers\etc\
Click on the "hosts" file. In hosts file you can edit hosts name and their IP address like IPv4 address "127.0.0.1" and hosts name localhost and IPv6 "::1" address and their hostname localhost.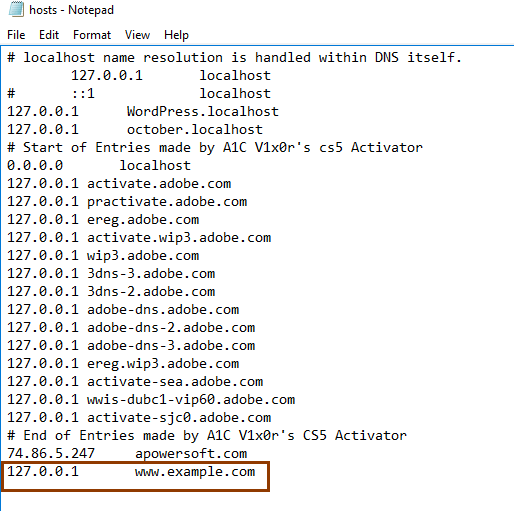 As we know all the website has its own IP address and mapped with (DNS) Domain name System. So we can easily memories the website name.
In hosts file you can edit the IP address of the selected domain but remember changing the IP address of the selected domain works only on your computer, not for others.
Add this line in your hosts file at the end of your file.
127.0.0.1      www.example.com
127.0.0.1     www.facebook.com
You can add as many websites in your hosts file to completely block those websites in your windows computer.
Last save and close the file. Reboot your computer to fully change the effect.
Conclusion
As you see we can easily block the website in our computer without any software or use any plugin or extension. If you like this article please share and comment in the comment box.