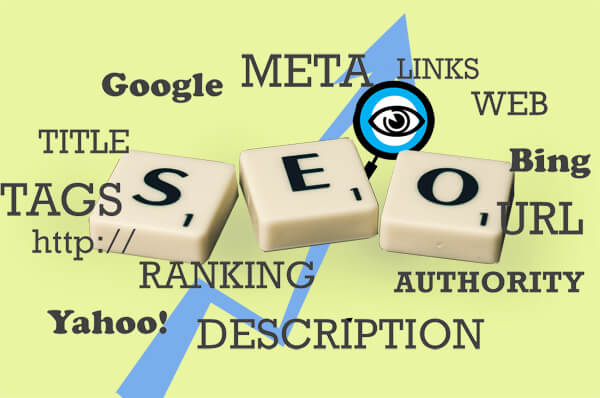 Today we will talk about SEO and how its work. If you are a beginner and newbie in the blogging field, then most of the chance you didn't know about SEO and how it affects website ranking in search engine. If you want to get success in blogging then it's important to know how SEO works. Because of SEO, you read this post and now you will understand the importance of search engine optimized in our website or blog.
If this post is not optimized then most of the chance this post will be lost in the cyber world and not deliver to end users. In the blogging field, more than 2.5 million article post in every day now imagine if you write an article how tough to rank your post in the first page of Google or other search engines like Bing, Yahoo and Yandex.

Overview
SEO means search engine optimized, if we brake the SEO word S and E stand for the search engine like google most of the case, O stand for optimized and what we optimizing in search engine our content like article, blog post and online product. So it is the overall process to optimize our content to rank or listed on the first page of the search engine. To get more click and generate revenue. If our article did not rank in the first page on search engine then means our article not optimized. No one users go to the second or other pages on a search engine.
Let's take an example we search on google how can make a website then the google search all the article related to make a website and get a result.
Their couple of thousand article in all over the world related to how to make a website. But 5 to 6 article rank in the first page means their SEO is stronger than other. Also their content is stronger. User clicks on the first article if he or she did not satisfy the content then the user clicks the second or third article on google search page. Now the question is arises how to google rank blog or website in search engine.
 

How google rank blog or website in search engine
Google Spider some people use Bots instead of Spider crawl website. In simple word, bots are a program to design to collect information on the blog and website. All the data store in Google server and it updates regularly. What kind of information collect google bots are
In which topic your website is
You have a quality content
Your content does not copy of other means your content is unique
No copy write content or martial use like the image
Well labeled image
Unique and relevant page title
If you qualify all points we cover then your article is rank on search engine and its come on White Hat SEO. But you need an extra effort rank on the first page.
Types of SEO
SEO are two type first ON Page SEO and second Off Page SEO. Let's first we discuss ON page SEO
On Page SEO
Everything we did to make and built our blog come in On Page SEO like Blog design, if we use WordPress then what kind of theme we use it is responsive or not means theme will be mobile friendly. Add Meta description and keywords in our blog. Give proper article headline, quality content and page structure. Proper keyword research before writing an article. Internal and external linking in our blog so google bot crawl website easily.
Keyword density in the article put the keyword in permalink (article URL or web address). Write a unique article which is not copied from other site use your own image in your blog not copy to other sites. If we do it will effect in our ranking in some case google will block our website or blog.
 On Page SEO divided into three part
Content
When you write an article focus on your content. Write a minimum 800 to 1500 word article and write an article on strong content.
Quality content
Quality content is must, if we write long article but quality of an article is poor then its effect in our SEO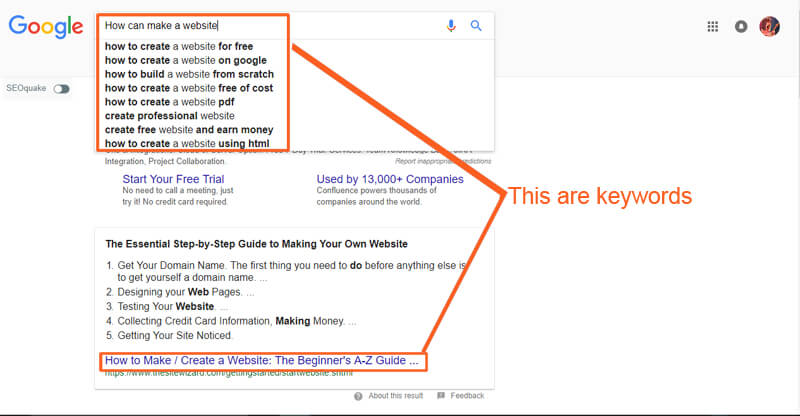 Keyword research
It is an important factor in SEO. Every user search on internet write some keyword in the search engine like How can make a website and what the user search that is keyword. Before start writing an article first research on your keywords and after that write an article.
Keywords are two types Long tail keywords and short keywords
Log trail keywords like how can make a website easily
Short keywords like make website
Off Page SEO
After publishing a post and we some kind of task to rank our article in google and what kind of task we do like Web Directory Submission, share on social media site, create backlink, forums Discussion, write a guest post, commenting in other blog articles. Some other key factors are
Age of your domain
Page rank
Domain authority
Page authority
Conclusion
I hope this article helps you understand how SEO work and without SEO your article does not have meaning because not get to the end users. So next time you publish your article first research your keyword, take your time to get one and after that publish your post with unique content.
If you follow this guide maybe next time your post rank in the first page in google or other search engines.
Please comment on how this guide help you to rank your post in google and Understanding all about SEO