With Schedule email in gmail, you can write an email now and send it later at your desire time. Your email automatically sends at the perfect time you set it.
For example you write an email message now and send it next week on Monday morning at 9.00 AM, You just schedule your email and email will deliver automatically at the right time even you are not online and have fun with your friends.
Schedule Email in gmail is great for
Sends email for future events in home and organization.
Schedule a birthday or marriage anniversary email.
Send email in different time zones.
Schedule Email in Gmail web desktop version
First, Login into your Gmail account.
Click on 'COMPOSE' button and write your message as you regularly do.
Before sending, you can see "triangle arrow" within "send" button. Click on the arrow button, then you can see the "Schedule send" option. You can see on the image.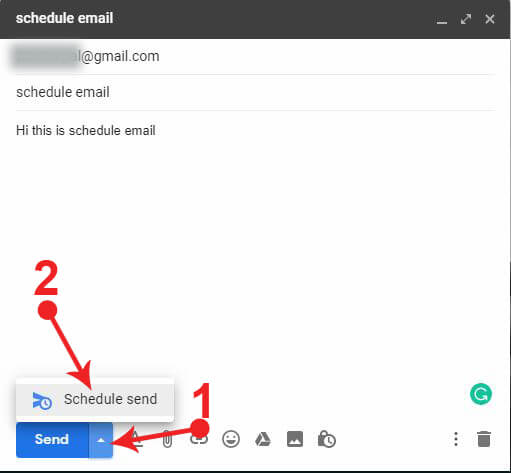 Click on Schedule send button, after that a popup window open. Select pre-define time and date or set your desire time and date.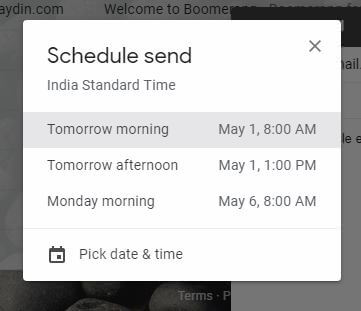 That's it, your first schedule email in gmail will be set and it will deliver in your contact's inbox at the right time even when you offline. You just relax and enjoy your weekend at the beach or spend time with your family.
Also read: How to block emails on Gmail
Schedule Email in Gmail Android App
Open your Gmail app.
Click on the + button start to compose an email.
Type your Email and normally you do.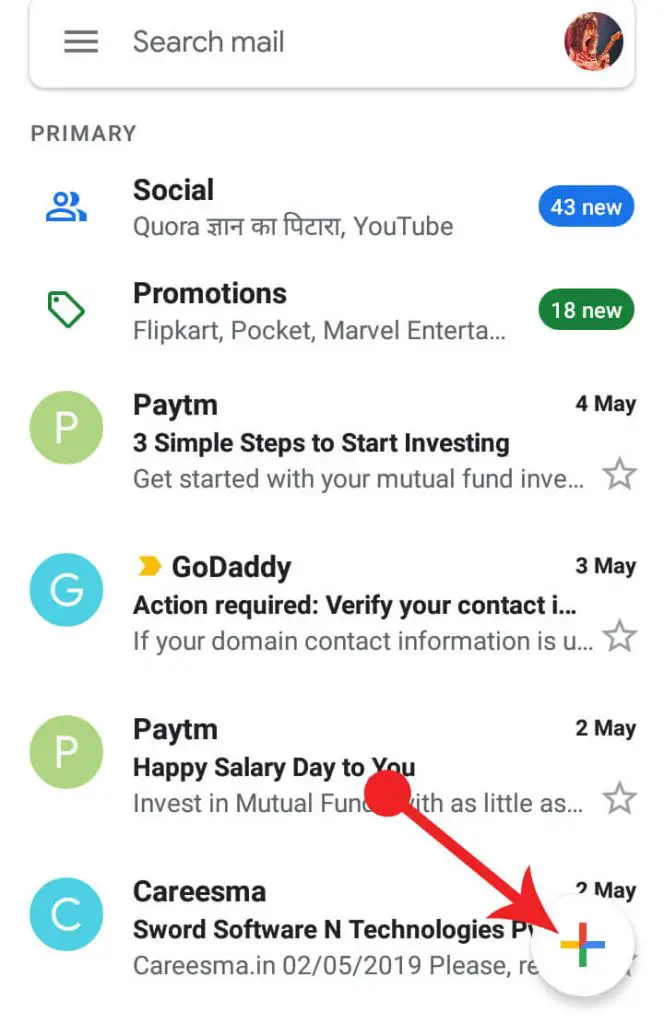 Touch on three vertical dot right side of the screen.
You see the 'Schedule send' option click on that.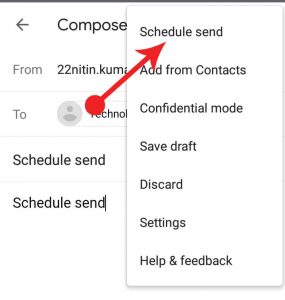 Pop up window open set pre-define time or pick date and time in option and set your custom date and time.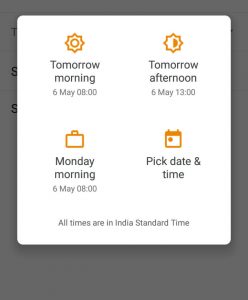 Finally, click on 'Schedule send' button.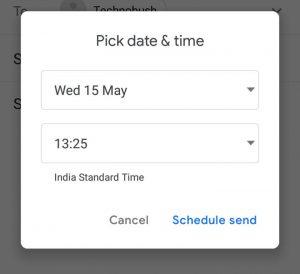 Conclusion
Schedule email in gmail is a great feature for business and future events. Where we will send an email in the near future, it will help a lot we write an email now and send it later.