Love to read e-book and you don't want to invest $1000 tablet for reading Epub books. There are several Epub reader apps available for Windows 10 computers like icecreame epub rea. If you have a convertible laptop then it will increase your reading experience. Epub reader apps give you high-end e-book tablet-like experience. In this article, we discuss best Epub reader apps for windows 10 computers.
Icecreme Epub reader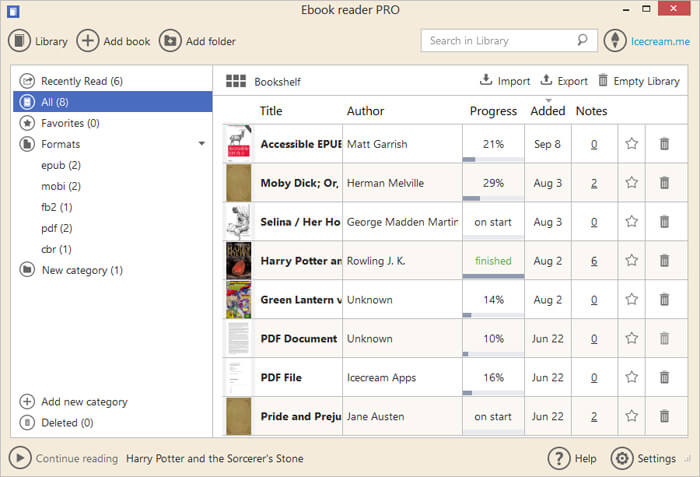 Icecream Epub reader is my favorite pub reader. Icecream epub reader not only supports epub but also supports MOBI, FB2, PDF and many more. It's one of the finest epub apps for windows 10 computers. It has a ton of functionality like full-screen view, Track reading process, smart search, Multiple Language support, add bookmarks, translate text, and Cool page turning effect. It has two variant Free and Paid versions.
Sumatra Pdf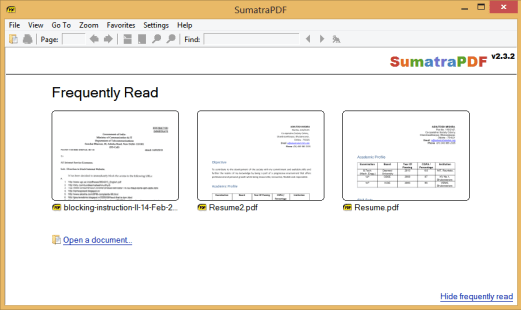 Sumatra Pdf is a small, portable and fast epub reader for window 10 computers. Their interface is simple and easy to use. Also, it has supports many formats like PDF, ePub, MOBI, CHM, XPS, DjVu, CBZ, CBR reader for Windows.
Caliber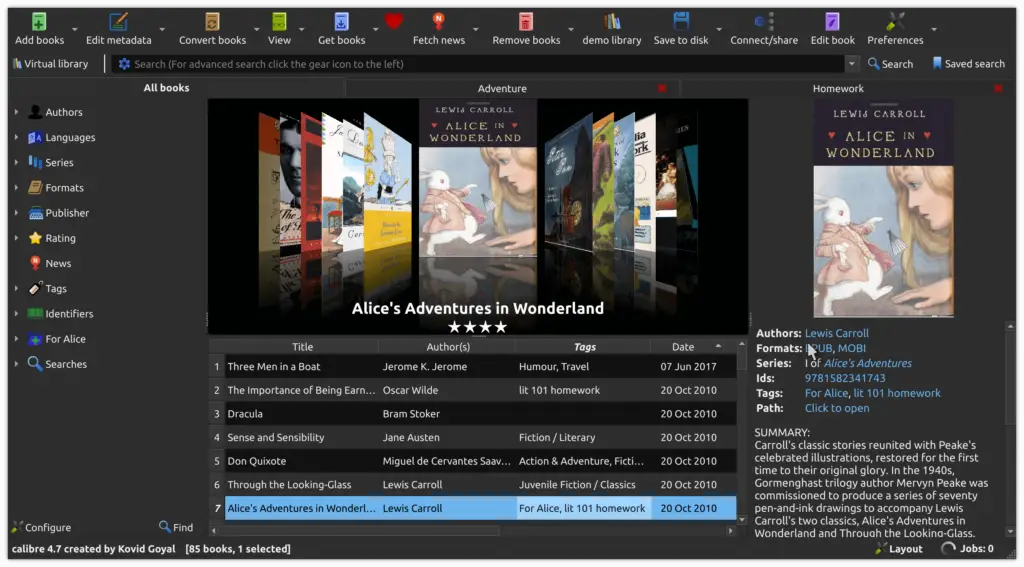 Caliber is one of the oldest epub reader apps that support Windows OS. In Caliber you can convert your books from one format to another you can also read comic books, magazines, and Novels. In this app, you can get many other features like transfer your book from one device to another, download book cover and manage metadata. you can also switch caliber into dark mode.
Adobe Digital Editions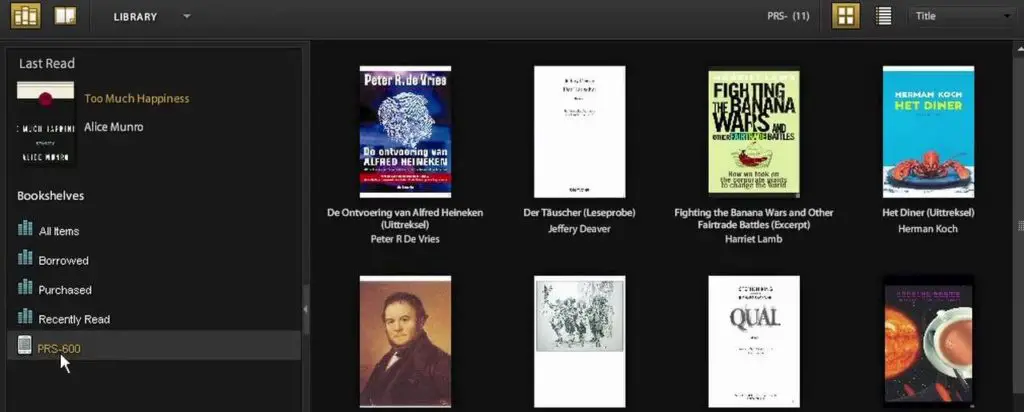 As we know Adobe is a big name in digital creative software industry. And Adobe digital edition is one of the best epub readers you can use. You and get high and rich reading experience in adobe digital edition. It has many features like it support right to left reading, bookmarking, while reading highlight text, add notes, support multiple language and many more. You can get a book on rent or access an epub book from your local computer.
Bookviser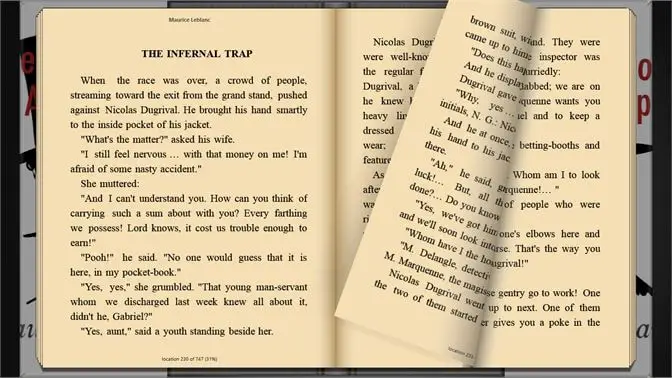 Bookviser gives you a full real book experience. There UI design like a real book you cannot find this kind of UI design in other app. You can get all epub reader features like bookmarking, reading tracking, page turning effect. You can download free classic book from project Gutenberg.
Freda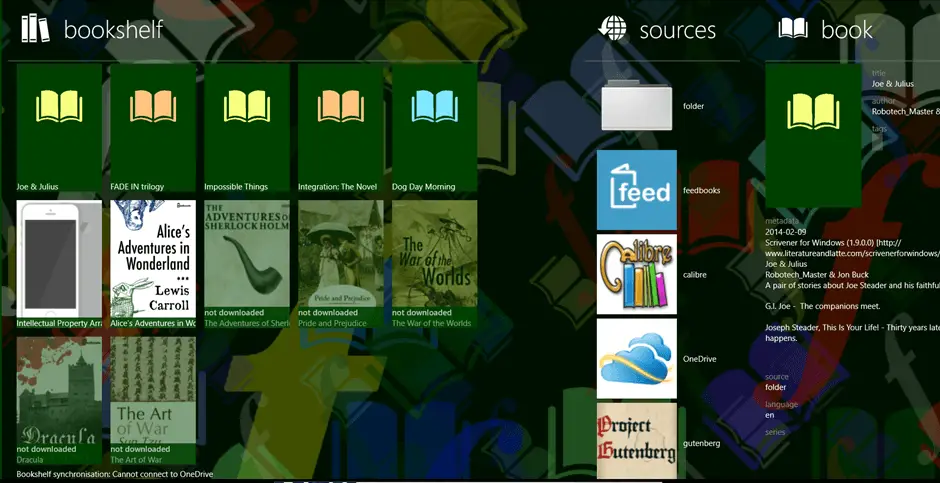 Freda epub reader is designed like a native window 10 software. You can view the book in a full window. It can support may another book format other than epub like pdf, Mobi, FB2 and etc. you can also view and download the classic books from Project Gutenberg.
 Nook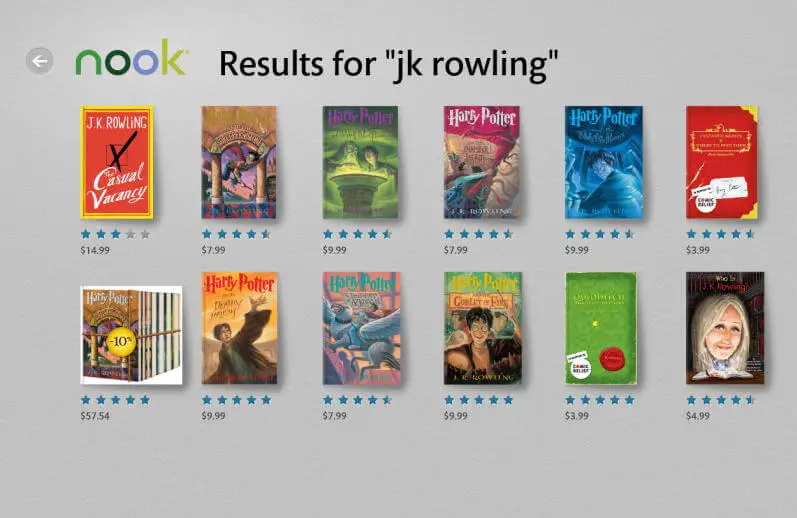 Nook is work like Kindle store, you can buy books in the nook store. It's also an epub reader app. It has many features like multiple language support, bookmarking, change theme track your reading progress.
Cover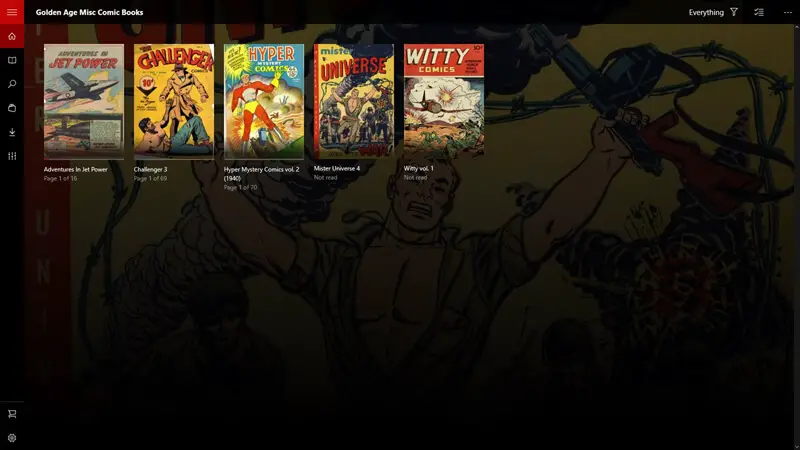 If you love reading a comic book then the Cover reader is made for you. It basically designs reading and handles comic book but it also supports the epub format. The cover is easily handling lots of images and it's great for reading comic books.
FBReader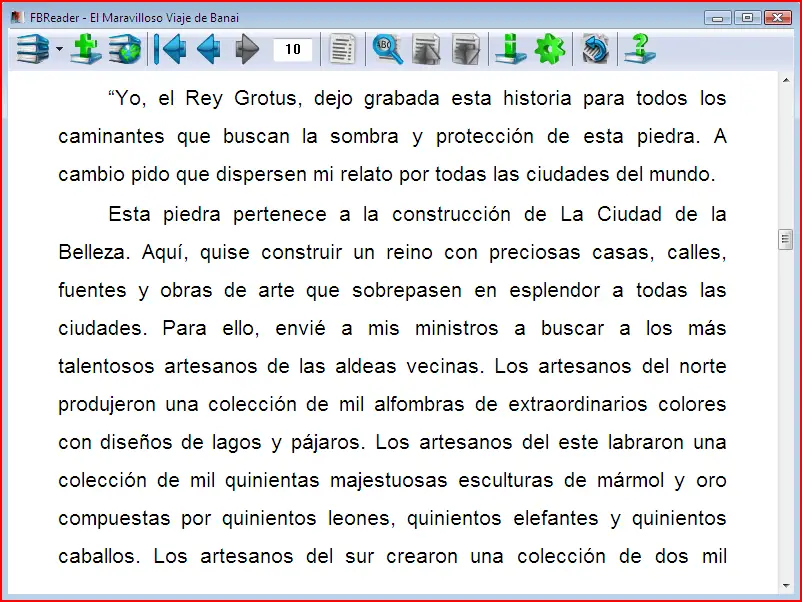 Fb reader is a faster and customizable epub reader app for window 10 computers. It can also support many other formats like ePub3, Kindle, Mobipocket, fb2, etc.  You can also read and store books on a local drive. Fb reader supports more than 30 languages.